If you live in or around Hampton Roads...here are some things to do this weekend...you know...since it's Labor Day weekend!!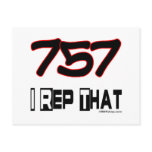 1. American Music Festival (Friday-Sunday) - I know, I'm late...BUT the Rock-N-Roll half marathon was this morning...and TRAIN is playing tonight!!! (tickets are $30)
2.
Band on the Bay
(Sunday, 7:30pm-9) - Virginia Symphony Band on the Bay presents "Jazz in East Beach." It's free, it's jazzy. Click
here
for more info.
3.
Eat the Streets
- (Monday, 12-7) - Several area food trucks will be parked in WHRO's parking lot...
Check them out
...they all have DELICIOUS food!!!
4. Norfolk Tides (Monday, 12:15) - Check out the Tides! It's always a good time (even for non-baseball fans like me!!!)
5.
American Rover Cruise
- Take a cruise on the Elizabeth River in a tall ship (at least I think that's what they're called...the website wasn't very specific...) Check it out
here
if this is something you may be interested in!!!
6. Go to the Beach- With kids going back to school on Tuesday, they may be a little crowded...but you're going back to work Tuesday...so enjoy it!!!